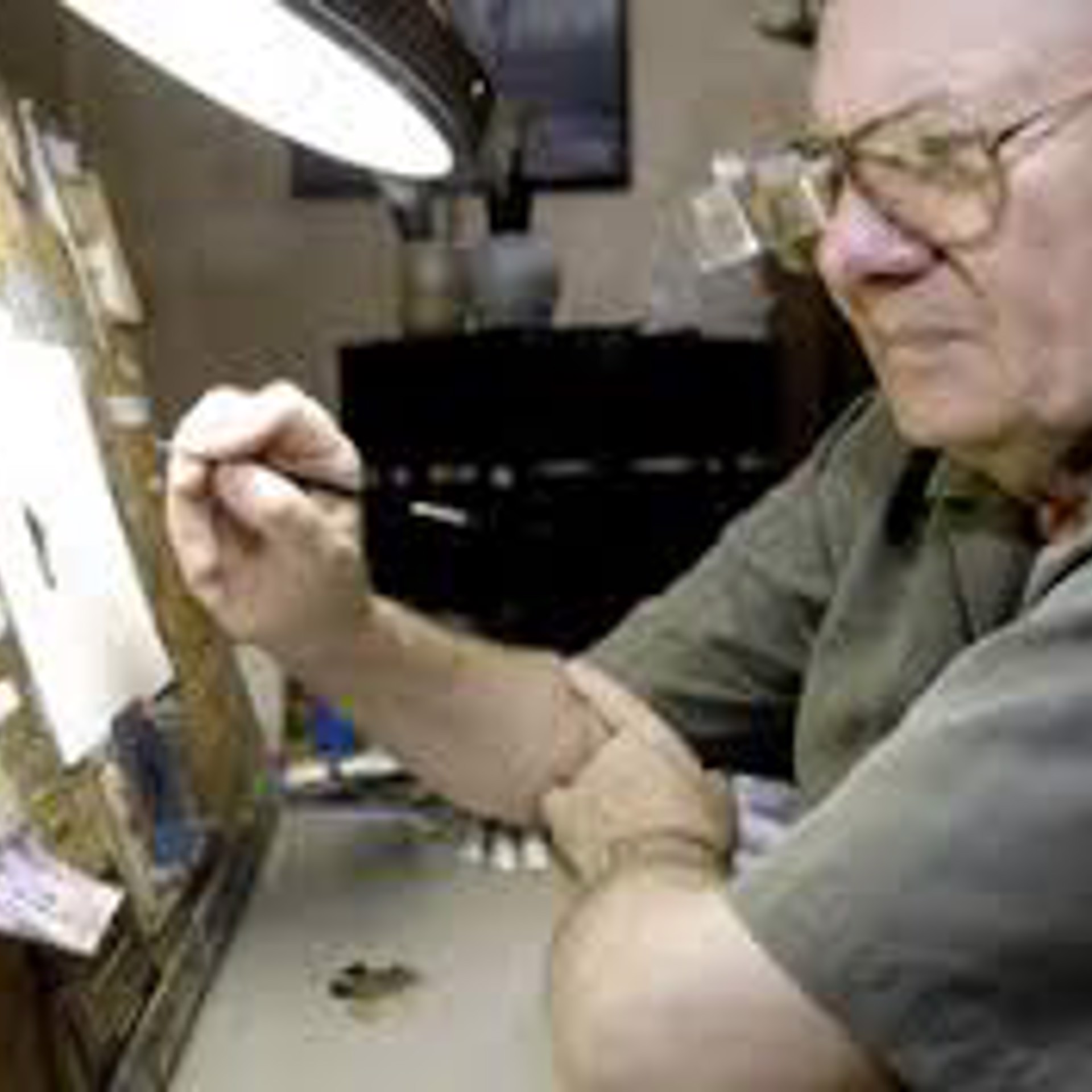 Illinois
Self-taught
A self-taught artist, Ed Cook painted for his own enjoyment winning awards for his work in local art shows before deciding to leave the corporate world and pursue his talent fulltime. Cook first discovered the joy and challenge of painting miniatures in 1983 and has since received awards in both international and national shows for the exquisite detailing in his minute rural scenes.
Miniaturism is not a new form of art, but can be traced back into the pages of ancient history. Today this exciting art form continues to experience a growing popularity as the small, jewel-like works of art find their way into museums and private collections the world over.
The emphasis in miniature art is on quality. Many hours of meticulous effort go into miniature paintings and the same aesthetic principles for all good paintings.
Read More