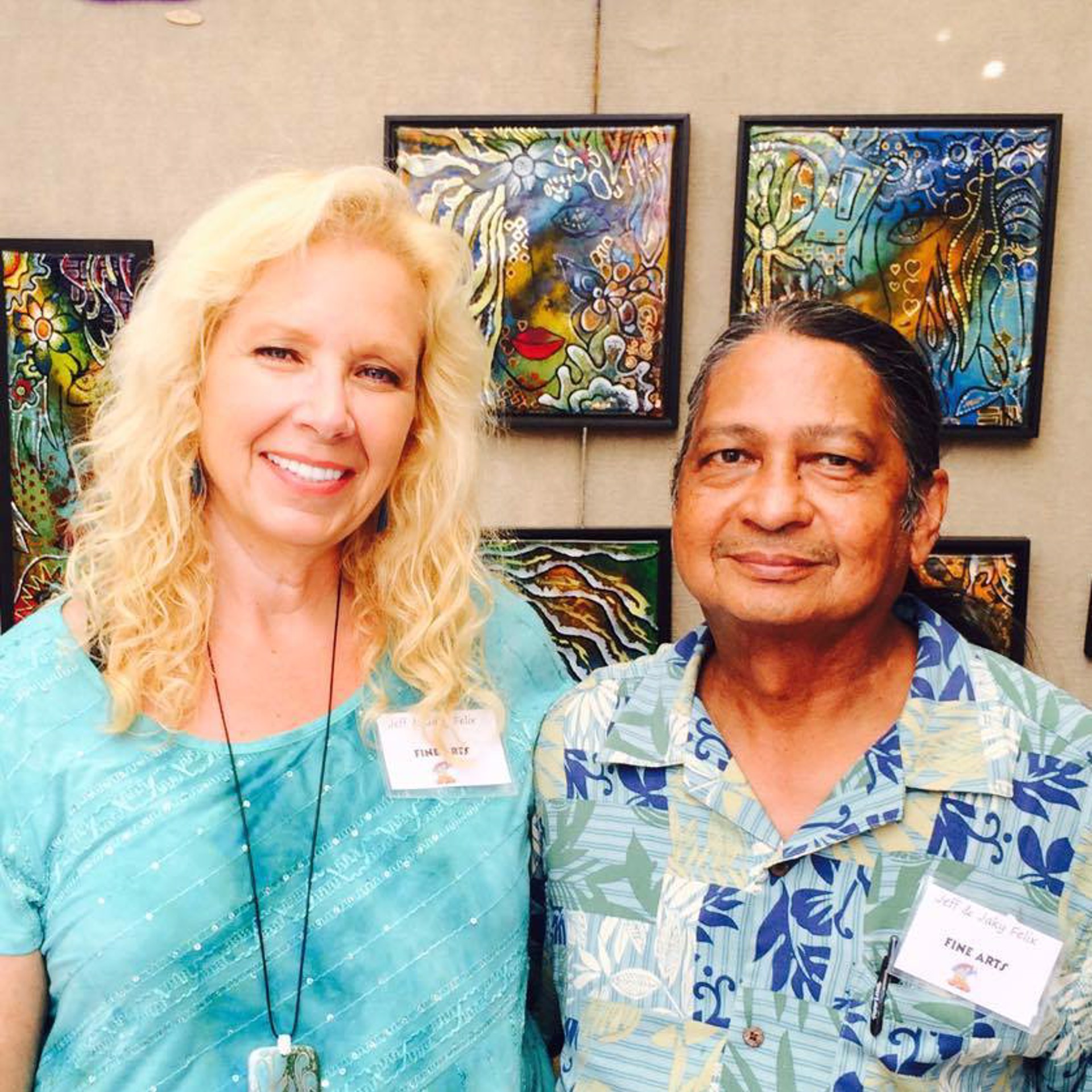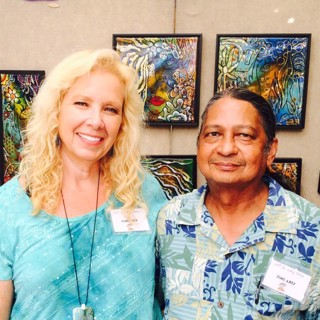 Alabama
Self-taught
Our chosen medium is fused, or kiln fired glass. Glass that has been formed using heat processes such as a torch, a furnace, or a kiln retains a quality that makes it appear to be trapped in a state somewhere between fluid and solid. The creative possibilities are limited only by the imagination.
As a self-taught husband and wife team, we feed off each other's ideas by exploring the possibilities of a new style of sculpture, or new technique. We love what we do and that joy translates into our work. We derive inspiration from many sources - fabric patterns, Asian designs which reflect Jeff's Malaysian origins, seascapes, and even billboards that we see on the side of the road. Often, just a mix of colors in a photograph can be our inspiration.
We use many processes and tools in the creation of our work. In fusing, the piece is set up cold, using a variety of techniques in common with traditional stained glass and mosaics. This assemblage is fired in a kiln to fuse all of the individual pieces together into one single piece of glass. As many as four firings may be required to achieve the desired appearance and form. Many of our pieces are slumped (or bent) to give the impression of waves and movement. In the last few years, crushed glass, called frit, has become a very prominent feature in our work. By blending the frits and adding gold accents we achieve a painterly effect that resembles cloisonné.
Our sculpture and wall hangings reflect the inner energy of life. One of the challenges of using glass as a sculptural material is to find a way to work with color and light that will not detract from the original idea. We design work that will be enhanced by this unique characteristic, adding movement to the image by reacting to variations in light. Utilizing a vibrant palette, our work is an expression of joyful imagination, challenging the viewer to live life with passion and energy, to sing inside, to be delighted and laugh.
Read More