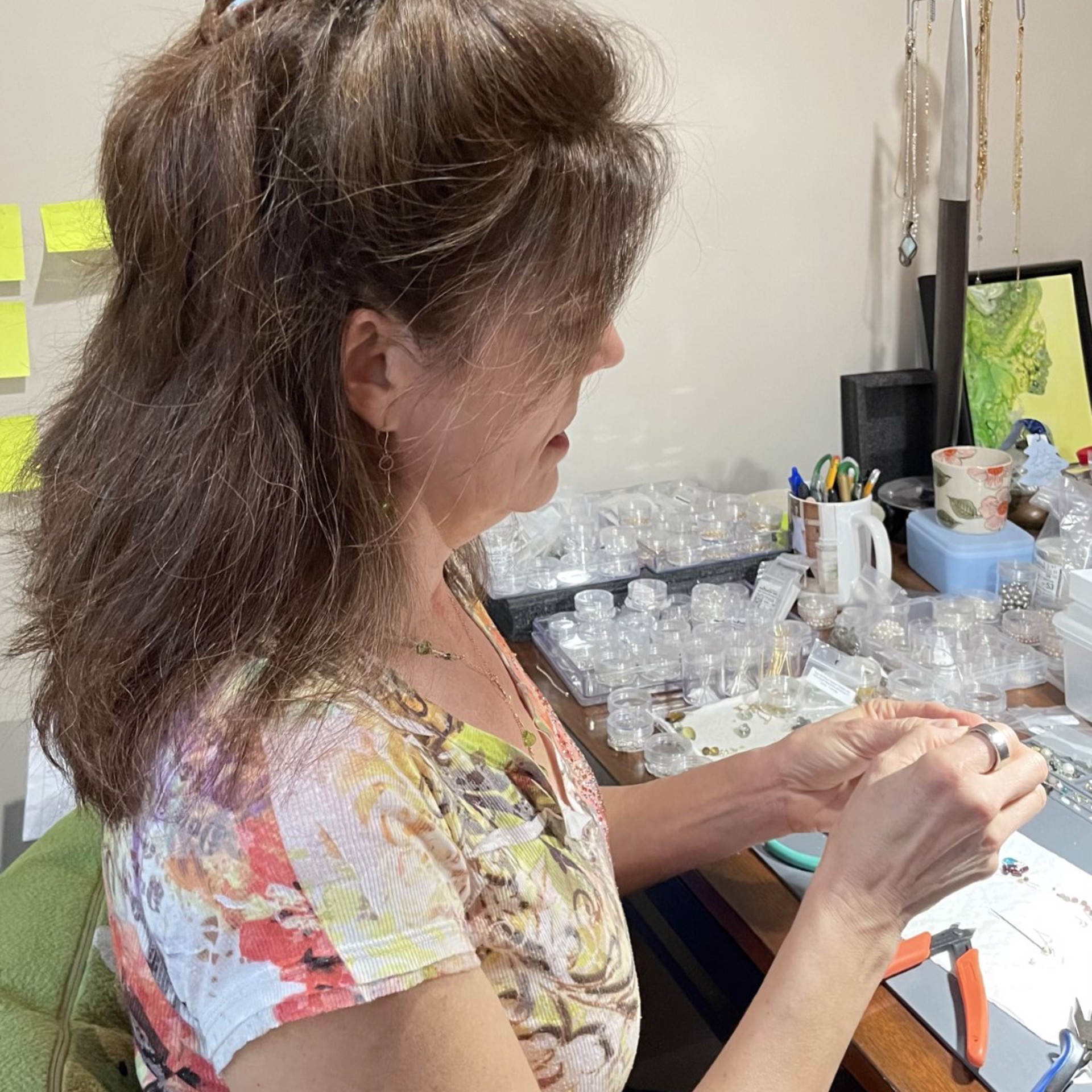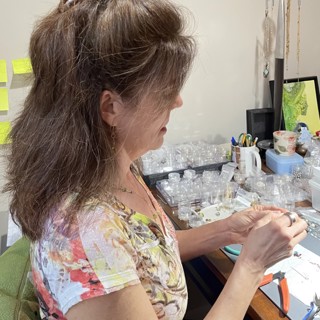 Tennessee
Emory University
University of Florida
I have a rather eclectic educational background focusing on both science and the arts. The science side led me to a degree and work in Physical Therapy, and the art side led to a degree in Art History and participation in musical theater and multiple choirs.
My jewelry design work began with a quest to solve an aesthetic (and gravity driven) problem necklace wearers frequently experience - one's necklace clasp is always sliding around to the front. I solved this problem with a handmade spiral heart shaped wire accessory I named the "Clasp Grasp" not only does it keep a necklace clasp securely tucked in the back - it makes the clasp look pretty! I then began creating "Infinity Pendants" which could be worn in the front or the back with my handmade Infinity Connector. Coordinating Necklace and Infinity Pendant Sets evolved after that.
I love working with precious metals and natural gemstones. Interestingly, I have found that creating a beautiful piece of jewelry has the same core principles as beauty requires in any aspect of life whether that be art, architecture, music, or even teaching a stroke patient to walk again or parenting. One must be very patient, work with a balance of gentleness and firmness, design and plan within many limitations, and understand that the silence and space between is as important as the notes!
Read More