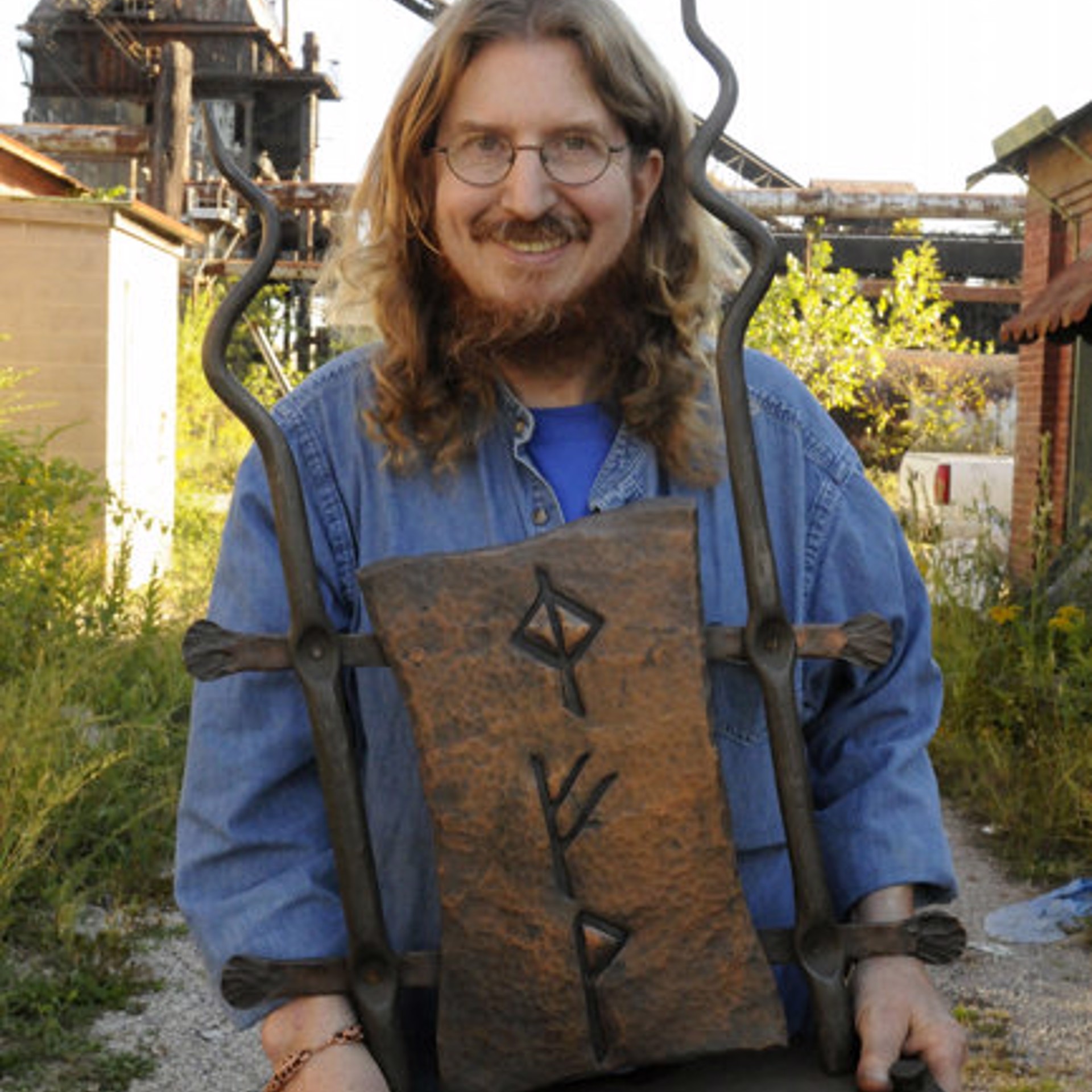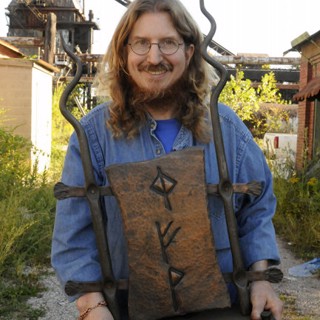 Alabama
Member, Alabama Forge Council since 1986
Coppersmith Robert Taylor is a Master Roycroft Artisan. He is one of only 5 Master Coppersmiths in the country to hold the honor of that title. On the bottom of each piece you will find a special touch mark, or stamp, with his initials and one that denotes his work is made in the Roycroft style.
As the winner of the 2007/2008 fellowship in craft awarded by the Alabama State Council on the Arts, Robert is now on their honorary website SouthernArtistry.org.
The Roycroft tradition started in 1890. The first crafters were printers and bookbinders. In 1905 they added a copper shop and ran the shop until 1938 when the Depression forced them to close. In 1976 some of the descendants of the original crafters came together and re-formed the organization as the Renaissance Roycrofters. Their mission was to continue to produce the finest quality craft that could be produced by hand. There is a stringent jury process one must pass to become a Roycroft Artisan. Each Artisan is eligible to apply for Master status by submitting 4 flawless master level pieces for to a Master jury.
Traditional techniques used are; repose', chisel and chase work, hammer texture and riveting. These require very precise action to execute. Roycrofters line hammered to decorate their pieces. Each hammer blow must meet the previous, all succeeding in a line and each line must meet the next. This gives a very intentional and patterned look. Repose' gives depth to the piece by forcing the metal forward and bringing out the detail of an image. Each image is worked from the front and back of the metal to achieve the effect.
Roycrofters believed that every surface should be touched by the craftsman. Hammer marks can be found on the edges of vases, boxes and picture frames.
The main area of my current work is to take the fine craftsmanship of the Roycrofters and the Shakers and combine the best of each. Then, with these main elements push the limits of the material and add different metals and techniques to make exciting new work.
Read More