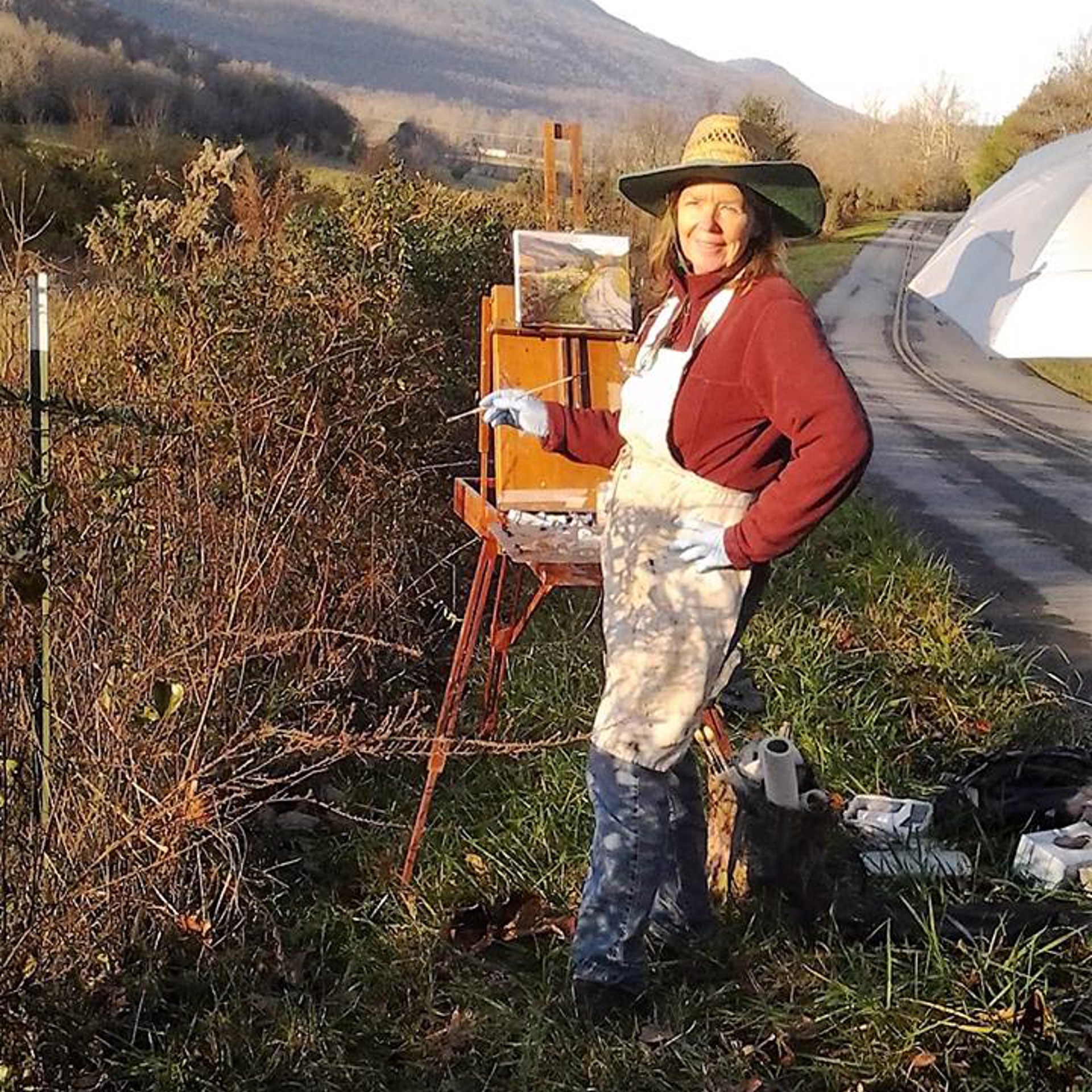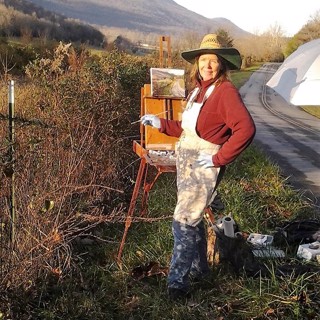 Georgia
DeCordova Mueum School and Studio Arts International – Florence, Italy
BFA Painting – Massachusetts College of Art. Boston, MA – 1988
Victoria Pearmain was born in 1955 in Lincoln, Massachusetts. There she developed her love of nature while exploring the fields and woods around her home. From an early age she exhibited a strong talent for drawing and was fortunate to take many classes at the DeCordova Museum School. Later she studied at Studio Arts International in Florence, Italy. In 1988 Victoria received her BFA in painting from Massachusetts College of Art in Boston. Victoria moved to Georgia with her husband in 1990 and has lived and painted there ever since.
My first painting instructor at Massachusetts College of Art, George Nick, instilled in me a passion for painting from life. I have continued to practice plein air painting, with a focus on landscapes and city scenes. It is always exciting to experience the changing elements, the different qualities of light and atmosphere. No scene is ever the same and as such I am happy to return to paint the same location over and over.
Here are two excerpts from my daily painting journal:
March 23rd, North GA. View of Lookout Mountain, Overcast, serious clouds, distant blue mountains. Space between soft, dull greens. Forward Spring greens. Occasional patch of blue peeking through. Big sky today!
March 24, North GA. View of Lookout Mtn. Totally different today! Soft pink and yellow clouds, gentle, quiet warm earth tones in foreground. Pleasant.
Victoria has exhibited in multiple galleries and shows both in the South and in New England. She has won multiple awards in plein air competitions. Victoria also teaches painting and drawing in the Chattanooga area.
Read More